Multitasking is faster, cheaper and better!
Do you want to have a (complex) product produced, while benefiting from a low cost price? Multitasking enables us to carry out turning and milling operations in one production run. On this page, we tell you everything you need to know about the possibilities of multitasking (turning and milling) and what exactly it entails!

WE ALWAYS HAVE A FRESH POT OF COFFEE WAITING
CONTACT US FOR AN APPOINTMENT

What is multitasking?
Multitasking is turning and milling in one production run. The advantage of this combination is that we can produce high-quality parts faster. Moreover, multitasking makes it possible to produce complicated parts without compromising on accuracy and speed. To paint the picture for you: previously, products were produced via different machines. This means that products first had to go to the lathe and then to the milling machine and back again… This is now all done with one machine thanks to multitasking. This method is more accurate, faster and is also easier to plan. Moreover, it also reduces the amount of work in progress. In short, positive developments!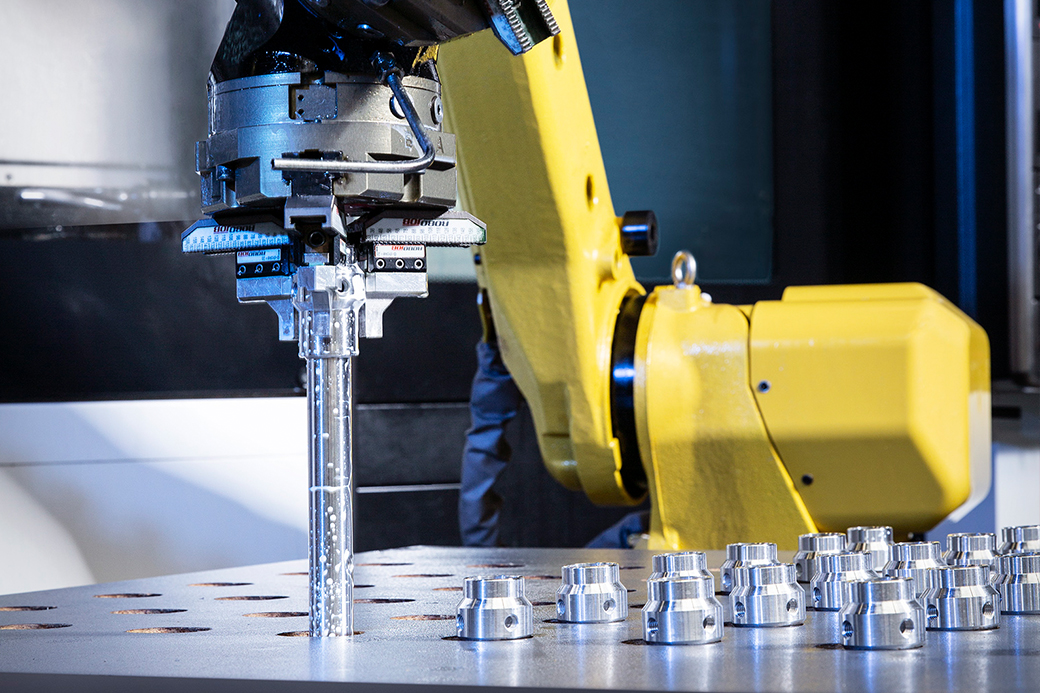 How does multitasking work?
Brans Metaalbewerking has skilled employees who can easily control the machines in our extensive machine park for multitasking. This means that these employees know exactly which machines to use in a given situation.
What are the advantages of multitasking? Multitasking enables us to produce more complicated products, while benefiting from a low cost price and lightning-fast delivery. Would you like to have (complicated) parts produced using a combination of turning and milling? Contact
Twan here.
The benefits for you
Fast production: Combining turning and milling (multitasking) reduces lead times. In fact, no extra production run reduces the risk of unnecessary time loss.

High-quality products: The Mazak Integrex is capable of multitasking. This allows the complete end product to be produced, regardless of complexity. In addition, the entire production process is also logically faster and more efficient than with machines that are not capable of multitasking.

An actively contributing partner: We actively help you come up with ideas before, during and after the production process. We will work with you to create and implement the most cost-efficient and efficient solution to your problem.